THE 2017 NEW YORK EMMY® AWARDS

THE 60TH ANNIVERSARY NEW YORK EMMY® AWARDS GALA WAS HELD ON SATURDAY, MAY 6, 2017 AT THE MARRIOTT MARQUIS, TIMES SQUARE
CONGRATULATIONS TO OUR WINNERS!
The 2017 New York Emmy® Awards were held on Saturday, May 6, 2017. The black-tie gala began with an exciting reception where nominees enjoyed cocktails and conversation. The 2017 Governors' Award was presented to WCBS-TV on the occasion of its 75th Anniversary. The New York Chapter recognized it as a pioneer in New York Television. Presenting the award was Sami Gayle, Actor, Blue Bloods, CBS Television.
---
The 60th Anniversary New York Emmy® Awards Gala will be held on SATURDAY, May 6, 2017
Marriott Marquis ~ Times Square ~ Broadway Ballroom
5 p.m. Cocktail Reception
6 p.m. Dinner
7 p.m. Awards Presentation

The event is BLACK-TIE.
Audience: 800 television and media professionals including many familiar faces from news, entertainment, sports, advertising agencies, the industry's top production people...the best and brightest in the business. These are the most important individuals in New York media all on hand to salute the outstanding accomplishments of their peers.
On May 6th, The New York Chapter of the National Academy of Television Arts & Sciences will celebrate its 60th Anniversary, by conferring the industry's classic and most coveted peer-recognition symbol of distinction, the Emmy®.
The gala is sold out.
Please note that no tickets will be available on gala day. We will not be able to accommodate you, should you show up at the Marriott without a prior ticket purchase.
Gala Ticket / Table Rates:
VIP Table of Ten (includes Full Page journal ad) ………………………..……………………........$6,500 each
Table(s) of Ten………………………………………………………………………..………...............$4,000 each
Special 60th Anniversary NY NATAS Member Ticket(s) Rate (Members in good standing through the 2017 Awards Gala are eligible to purchase two (2) tickets at the discounted member rate) ..........................................$300 each
Join or Renew Your Membership Today!
Individual Ticket(s) – Non-Member Rate……......…………………………………….........….......$400 each
Deadline to place your ticket and table requests: Thursday, April 13, 2017. All deadlines are final as of 5:00PM EST on the day listed, no exceptions will be made. Tickets are non-refundable.

We can accommodate up to 12 guests (maximum…no exceptions) at a table. Each additional seat is simply $400 each.
We offer an opportunity to place an Ad in the Commemorative Program Journal to be distributed to all attendees...the top names in New York media... journalists, producers, executives, etc....all nominees and esteemed guests.
Full-page Journal Ad(s)………………………………...............……………………………………….$3,000 per ad
Half-page Journal Ad(s) …………………………………………………...............……………………$2,000 per ad
Ad Requirements for Program Journal:
Full-page Ad size: 8 ½" x 11"
Half-page Ad size: 5 ½" x 8 ½"
File Formats Accepted: JPG or PDF
Ad Copy Closing Date: Friday, April 7, 2017
Contact Lauren Loverde (awards@nyemmys.org) to place your order or with any questions.
** Special OPPORTUNITY: Emmy® Program Advertisers will be listed as NEW YORK EMMY® AWARDS SUPPORTERS on the "PARTNERS" page of our website. Enjoy increased visibility!
---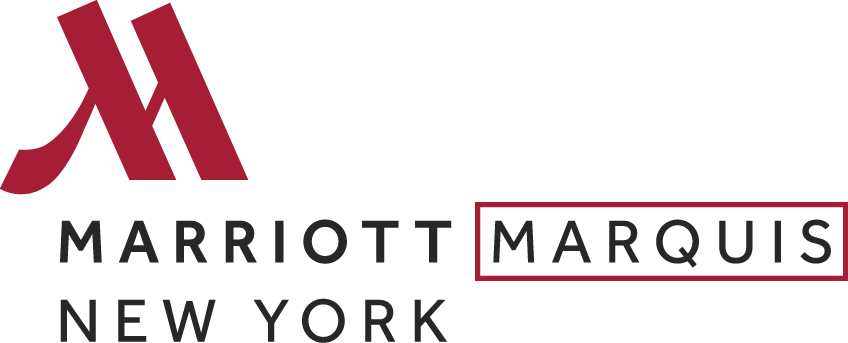 Please click the following link to make your room reservation today!
A dedicated booking website has been created so guests will be able to make, modify and cancel their hotel reservations online, as well as take advantage of any room upgrades, amenities or other services offered by the hotel. To be used for gala accommodations at the Marriott Marquis over the period May 2 – May 9, 2017. Reservations can also be made by phone by calling 877-303-0104.
Link -- https://aws.passkey.com/go/NatlAcademyTVArts2017
---
If you are a member of the press and would like to attend & cover the gala for your media outlet please complete the form below and return it by Friday, April 14, 2017.
---
The 2017 New York Emmy® Nominations were announced on Thursday, February 23, 2017 at the Himan Brown Studios at CUNY-TV.
Congratulations to our Nominees!
Post Nomination Name Addition Order Form
Marvin Scott, Diana Williams, N.J. Burkett, Elizabeth Hashagen and Denise Rover.
Marvin Scott, Denise Rover, N.J. Burkett, Patti Sietz-Honig and Bob Isaacson.